Beer is more than just a beverage in New Zealand; it's a cultural touchstone. The nation's love for this frothy brew is celebrated in iconic songs like 'Bliss' by Th' Dudes and is an indispensable part of gatherings and barbecues. Memorable beer advertisements have become staples on our screens, underscoring beer's central role in New Zealand's social fabric. Given this deep-rooted affinity, it's hardly surprising that New Zealand has emerged as a beacon in the global craft beer landscape. The distinctive and flavorful hops grown in the region are sought after worldwide, contributing to vibrant brews that tantalize the palate. Allow us to guide you through a curated list of top-notch craft beer artisans from this beer-loving nation, showcasing the best of what New Zealand has to offer.
| | |
| --- | --- |
| Brand | Main Features |
| Garage Project Brewery | Based in Wellington; started in a repurposed petrol station by Pete Gillespie, Jos Ruffell, and Ian; recognized as a "nano-brewery"; multiple award-winning; offers robust IPAs and intricately crafted beers. |
| 8 Wired Brewing Co. | Located in Nelson; started as a contract brewery by Søren Eriksen; introduced its first beer in 2009; winner of the Champion Brewers title at the Brewers Guild Awards; offers IPAs and barrel-aged brews. |
| Emerson's | Established in the mid-nineties; offers a diverse range of beers from Southern Clam stout and Gary NZ IPA to Bookbinder session ale and Darkest Descent imperial stout. |
| Epic Brewing | Known for its hop-rich beers; offers a range from Lager and Pale Ale to unique flavors like Hop Zombie and Thor Imperial I.P.A. |
| Tuatara Brewing Co. | Named after the iconic New Zealand reptile; associated with Zealandia eco-sanctuary in Wellington; has an annual production of one million liters; known for its Helluva Lager. |
| Liberty Brewing Co. | Offers signature brews like Yakima Monster Pale Ale and Citra Double IPA; known for its high-potency brews with rich flavors. |
| Mike's Organic Brewery | Family-owned brewery in Taranaki; headed by Jesse Sigurdsson; offers unique brews like Leaky Boat Grapefruit Pale Ale, Chocolate Milk Stout, Surf Spot X Blackberry I.P.A, and Vanilla Coffee Porter. |
| Panhead Custom Ales | Operates from a repurposed Dunlop tyre factory in Maidstone; known for refining classic beer profiles; offers pilsners, stouts, and pale ales. |
| Brew Moon Brewing Company | Prioritizes local sustainability; uses ingredients primarily from Nelson and Canterbury; known for its commitment to the environment and exclusive offering in kegs and cans; notable beer: William Tell Apple Saison. |
| Sawmill Brewery | Known for brews like The Doctor, 2017 Vintage Ale, and Baltic Porter; has a reputation for quality and has won accolades at the NZ Brewers Awards. |
Garage Project Brewery
In New Zealand's vibrant capital, Wellington, a brewing saga emerges that beautifully deviates from the norm. Garage Project, the brainchild of lifelong pals Pete Gillespie and Jos Ruffell, embarked on its brewing journey not from a customary brewery setup but from an innovatively transformed petrol station. With the inclusion of Pete's sibling, Ian, the trio, united by their zeal for brewing, introduced what they affectionately termed a "nano-brewery", a concept even more intimate and unique than the widespread micro-brewery. Fast forward to today, Garage Project has burgeoned from its humble beginnings, boasting numerous accolades that highlight its exceptional brewing expertise. One can immerse themselves in their tantalizing IPAs, which deliver a burst of bold flavors with every sip, thanks to the finest hops they employ. Garage Project's offerings are more than just beverages; they represent a harmonious blend of intricate flavors and fragrances, encapsulating the meticulous care, dedication, and passion poured into every batch.
8 Wired Brewing Co.
Nestled in the picturesque landscapes of New Zealand lies 8 Wired Brewing Co., a beacon of inspiration for aspiring entrepreneurs and a shining example of Kiwi ingenuity and relentless pursuit of excellence. Birthed not as an independent entity but as a contract brewery, its road to prominence is intertwined with the passion and vision of Søren Eriksen. Wearing the hats of both an employee at a Nelson brewery and a fervent brewmaster in the making, Eriksen ingeniously capitalized on idle periods at the brewery, leveraging their equipment to breathe life into his brewing aspirations. This dedication saw him burning the midnight oil for over five years, perfecting his craft during off-hours. The culmination of his efforts bore fruit in 2009 with the introduction of 8 Wired's inaugural beer. What's even more remarkable is the swift recognition they garnered, securing the coveted Champion Brewers accolade at the Brewers Guild Awards. This not only stamped their mark of quality but also positioned them as industry leaders. Whether you're a connoisseur chasing the bold notes of IPAs or someone intrigued by the nuanced profiles of barrel-aged concoctions, 8 Wired Brewing Co. promises an unforgettable journey of flavors.
The Spirited Rise of 8 Wired Brewing Co.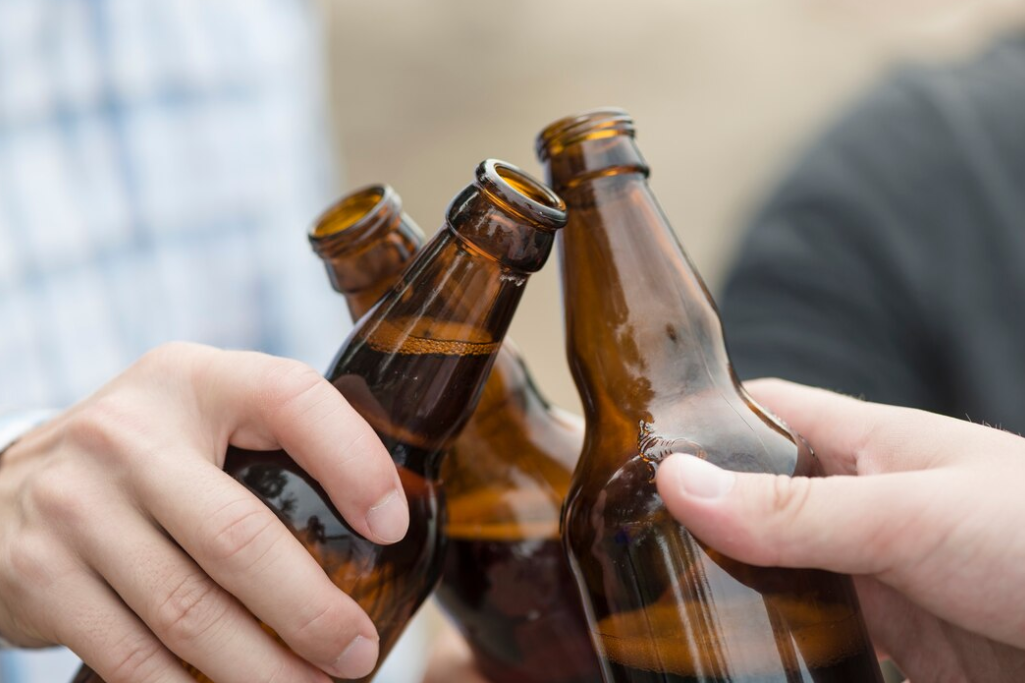 Embodying the essence of Kiwi innovation and tenacity, 8 Wired Brewing Co.'s journey resonates deeply with those harboring dreams of entrepreneurship. The brewery's beginnings trace back to a unique arrangement. Søren Eriksen, who would later ascend as the head brewer and owner, initially crafted his brews as a side project while working at another Nelson-based brewery. Capitalizing on available slots, he rented their equipment, meticulously brewing his creations during off-hours for half a decade. The fruits of his labor became evident in 2009 when 8 Wired unveiled their inaugural beer. Not long after, they staked their claim in the NZ craft beer echelon, winning the coveted Champion Brewers accolade at the Brewers Guild Awards. For aficionados craving bold IPAs or the nuanced charm of barrel-aged beers, 8 Wired Brewing Co. beckons irresistibly.
Emerson's
In the vibrant tapestry of New Zealand's craft beer scene, Emerson's shines brightly, embodying the spirit of genuine passion and dedication. Having established its foothold in the mid-nineties, Emerson's has grown to be a respected pillar in the beer community, earning accolades and trust for its unwavering commitment to quality and consistency. Their extensive range of beers speaks volumes of their brewing prowess. From the rich depth of the classic Southern Clam stout and the refreshing notes of the seasonal Gary NZ IPA to the balanced subtleties of the Bookbinder session ale and the bold flavors of the Darkest Descent imperial stout, their offerings capture a spectrum of tastes. Novices and connoisseurs alike will find their brew of choice in Emerson's diverse lineup. For anyone eager to explore the depths of New Zealand's craft beer culture, starting with Emerson's serves as a delightful gateway to a world of exceptional brews.
Epic Brewing
Epic Brewing Company truly lives up to its name, crafting brews that resonate with grandeur and distinction. Their philosophy is straightforward and resonates clearly, as declared on their website: "Epic is dedicated to crafting hop-forward beers for the world to relish." This commitment is evident in every bottle and pint they produce. Their Epic Lager and Pale Ale serve as a perfect introduction for those seeking an upgrade from the generic, mass-produced beers that frequently take center stage in commercial advertisements and supermarket aisles. Yet, for those looking to venture deeper into the rich tapestry of craft beers, Epic doesn't disappoint. Offerings like the Hop Zombie and the Thor Imperial I.P.A await, representing the brewery's foray into bolder, more adventurous terrains of flavors and aromas. With Epic, there's truly a brew for every kind of beer enthusiast, from the casual drinker to the dedicated connoisseur.
Tuatara Brewing Co.
Exuding New Zealand pride, Tuatara Brewing Co. draws its name from the iconic reptile indigenous to the nation, a remarkable survivor from an ancient lineage. With a lineage tracing back 200 million years, the tuatara stands as a testament to endurance and history, mingling with behemoths like the Triceratops and Stegosaurus. Embracing this symbol of Kiwi resilience, the brewery not only champions the creature in name but also sponsors their conservation at Zealandia, Wellington's eco-sanctuary. With an impressive annual production of one million liters, Tuatara stands tall as one of New Zealand's premier craft beer titans. For those sun-soaked days, there's nothing like cooling down with their refreshing Helluva Lager.
Liberty Brewing Co.
In the rich panorama of New Zealand's craft beer landscape, Liberty Brewing Co. emerges as a jewel, celebrated for its unique and daring creations. As pioneers in the craft beer movement, they've carved a niche for themselves with brews that are both iconic and audaciously flavorful. The Yakima Monster Pale Ale, for instance, is more than just a beverage—it's an experience, one that's become essential for those traversing the craft beer journey. On the other hand, their Citra Double IPA is a testament to Liberty Brewing Co.'s mastery of balancing intense flavors. Boasting a robust 9.0% alc/vol, it dazzles the palate with a lively citrus zest. However, while the beer is enticed with its taste, it also teases with its strength. It's a delightful brew that encourages moderation, hinting at its potency by suggesting drinkers might find themselves in a contemplative state after a glass or two. While it's a treat to savor, it also serves as a gentle reminder to have transportation sorted if one chooses to indulge in its heady allure.
Mike's Organic Brewery
Situated in the tranquil heartland of New Zealand's Taranaki region, Mike's Organic Brewery stands as a testament to family dedication and a commitment to organic brewing practices. Founded on the principles of sustainability and genuine craftmanship, this family-operated beacon of brewing is steered by the innovative spirit of Jesse Sigurdsson. Under his guidance, Mike's Organic Brewery has unveiled a myriad of distinct and tantalizing brews, each telling a story of its own. From the zestful embrace of the Leaky Boat Grapefruit Pale Ale and the velvety richness of the Chocolate Milk Stout to the fruity undertones of the Surf Spot X Blackberry I.P.A and the sophisticated notes of the Vanilla Coffee Porter, there's a flavor journey awaiting every beer enthusiast. More than just beverages, each bottle encapsulates the love, care, and organic ethos that defines Mike's Organic Brewery. Embark on this taste odyssey and witness firsthand the heart and soul poured into each creation.
Panhead Custom Ales
In the heart of New Zealand's brewing scene, Panhead Custom Ales emerges with an identity deeply rooted in mechanical artistry, as its name subtly alludes. Originating from the industrious backdrop of a reimagined Dunlop tyre factory situated in Maidstone, Panhead Custom Ales has rapidly carved a niche for itself, ascending the ranks of the craft beer world in a mere span of five years. With a philosophy grounded in revisiting and perfecting age-old beer traditions, the brewery delves deep into the art of beer-making. Their meticulous approach is reflected in each crafted brew, consistently elevating the standards of taste and quality. From their core offerings, which beautifully encapsulate the essence of traditional pilsners, rich stouts, and aromatic pale ales, it's evident that Panhead reveres both innovation and time-honored brewing practices. For connoisseurs and casual drinkers alike who yearn for flawlessly executed classic brews, Panhead Custom Ales stands as an unparalleled destination.
Brew Moon Brewing Company
Brew Moon Brewing Company exudes a laid-back charm, deeply rooted in local sustainability. Primarily harnessing ingredients from nearby – hops, water, and yeast from Nelson, and malt from Canterbury – they embrace the essence of their region. For those unique and tantalizing flavors, they sometimes cast their net wider. However, their commitment to the environment remains unwavering, reflected in their exclusive offering of beers in kegs and cans. For an unconventional taste experience, consider sipping on their William Tell Apple Saison.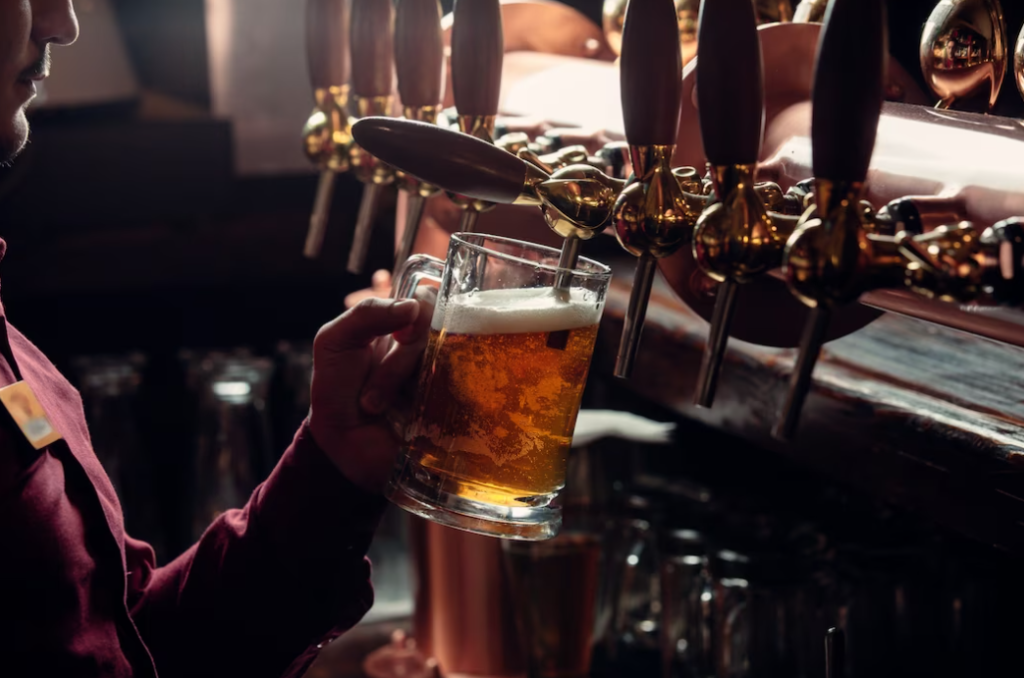 Sawmill Brewery
In the illustrious world of craft beer, Sawmill Brewery stands tall, having crafted a legacy celebrated for its distinctive and memorable brews. With flagship creations such as The Doctor, 2017 Vintage Ale, and the rich Baltic Porter, they've showcased their adeptness in blending both traditional and innovative brewing techniques. Behind the curtain of this brewing marvel is a team of dedicated artisans, whose passion for their craft is evident in the meticulous attention to detail and commitment to excellence they pour into every batch. Their relentless drive to achieve the pinnacle of brewing perfection has garnered them well-deserved accolades, including significant recognition at the prestigious NZ Brewers Awards. As one delves into the flavors and aromas of their offerings, it becomes evident that Sawmill Brewery is not just about brewing beer; it's about crafting experiences. So, raise a glass to the masterful creators at Sawmill Brewery, where every sip is a journey in taste and craftsmanship.
Conclusion
New Zealand's craft beer scene is a symphony of tradition, innovation, and passion. From urban centers to tranquil landscapes, each brewery tells a unique story, reflecting the nation's dedication to brewing excellence. Whether it's the bold IPAs of Garage Project or the sustainable approach of Brew Moon, there's a brew for every palate. Each sip is not just a taste but a journey through New Zealand's rich beer culture. As we raise our glasses to these master brewers, we celebrate a country where beer is more than a drink; it's a testament to craftsmanship and heritage.