In the picturesque landscapes of New Zealand, a quiet revolution is brewing, and it's all about gluten-free beers. As awareness of gluten sensitivities and dietary preferences continues to grow, so does the demand for gluten-free options. Breweries across New Zealand have embraced this challenge, crafting a diverse array of gluten-free beers that cater to a range of palates. From crisp lagers to hoppy ales and rich stouts, there's now a gluten-free beer for every taste. Whether you're exploring the vibrant cities or enjoying the stunning natural beauty of New Zealand, you can raise a glass of gluten-free beer and savor the delicious flavors of this culinary transformation. Gluten-free beers NZ are not just a dietary choice; they're a celebration of innovation in the brewing world.
| | | |
| --- | --- | --- |
| Brewery | Beer | Alcohol Content |
| Kereru | Auro Ale (5%) | 5.0% |
| Kereru | Apex Hoppy APA (5.8%) | 5.8% |
| Kereru | Aviatrix Raspberry Ale (5%) | 5.0% |
| Scotts Brewing Co. | Pale Ale (4.5%) | 4.5% |
| Garage Project | Dirty Water (Seltzer, 4.5%) | 4.5% |
Kereru – Offering Auro Ale (5%), Apex Hoppy APA (5.8%), and Aviatrix Raspberry Ale (5%): In the realm of genuinely gluten-free New Zealand craft beers, Kereru stands as a notable leader, presenting three brews crafted entirely with gluten-free ingredients. Among these, my personal favorite is the Apex Hoppy APA, which beautifully combines both US and NZ hops. While its gluten-free nature is discernible in the body and head, it certainly doesn't compromise on flavor. The Auro Ale, on the other hand, leans toward a lighter profile, though it remains a pleasant choice for those with diverse palates.
Scotts Brewing Co. – Offering Pale Ale (4.5%): Scott's Pale Ale held the title of the lone gluten-free beer available in the market for a considerable duration, deserving acknowledgment for its pioneering role. It also enjoys wide availability across most stores, but regrettably, it doesn't align with my personal taste preferences. As for whether their other offerings are gluten-free or not, that remains a mystery.
Garage Project Dirty Water (Seltzer, 4.5%): Garage Project is set to launch its Dirty Water Seltzer this week, an exciting addition to the gluten-free beverage landscape. Crafted, not blended, using gluten-free grains, real fruit, and natural flavors, this seltzer promises a refreshingly clean, alcoholic experience. It comes in three delightful flavors and boasts an admirable commitment to support clean water initiatives with 10% of its profits. With any luck, this marks the beginning of a broader trend of brewers venturing into the world of gluten-free offerings.
Gluten Free Beer Available In New Zealand
Gluten-free beer options in New Zealand are relatively limited compared to some other countries where a wider variety is available. Currently, in New Zealand, there are two primary contenders in the gluten-free beer market, offering a total of four different types. At glutenfreebeer.nz, we have compiled a comprehensive list of all the gluten-free beer options you can find in NZ.
Scott's Pale Ale:
Produced by Scotts Brewing Co., Oamaru.
Available for purchase from the Scotts Brewing Co. online shop, where a case of 24 beers is priced at $100.00, making it $4.16 per 220 mL bottle.
Auro Gluten-Free Ale
Produced by Kereru Brewing, Upper Hutt.
Available for purchase from the Kereru Brewing online shop. A case of 24 beers costs $132.00, which equates to $5.50 per 330 mL can.
Aviatrix Raspberry Gluten-Free Ale:
Produced by Kereru Brewing, Upper Hutt.
Available for purchase from the Kereru Brewing online shop as well. A case of 24 beers is priced at $132.00, making it $5.50 per 330 mL can.
Apex Hoppy Gluten-Free APA:
Produced by Kereru Brewing, Upper Hutt.
Also available for purchase from the Kereru Brewing online shop. A case of 24 beers is available for $138.00, which comes to $5.75 per 330 mL can.
The Best Low Carb Beers NZ Has to Offer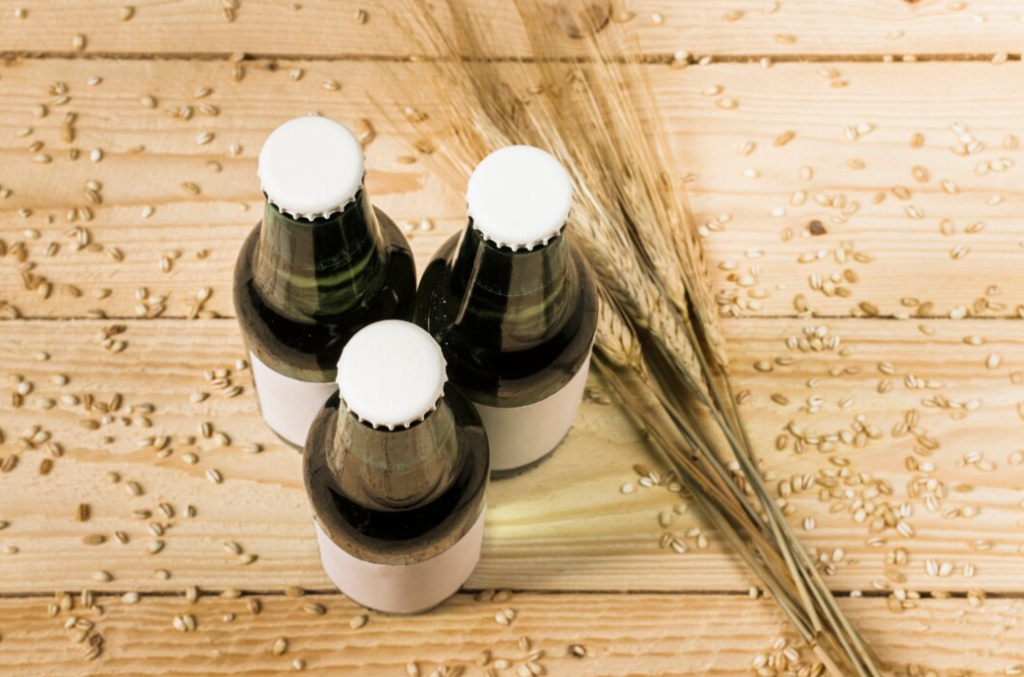 Low Carb Beer
Low carb beer is currently enjoying a surge in popularity, emerging as the fastest-growing segment in the world of brewing. This trend reflects the evolving preferences of consumers who are making lifestyle choices even in their beverage selections. There are various reasons why people opt for low carb beer, ranging from adhering to ketogenic diets and reducing carbohydrate intake to addressing more critical health concerns like Type 1 diabetes.
Recognizable by their "low carb" labels, these beers have undergone rigorous testing, accompanied by nutritional panels indicating their carbohydrate content per 100ml. A general guideline suggests that a low carb beer should contain approximately 1-2g of carbohydrates per 100ml. It's important to note, though, that low carb doesn't necessarily equate to low calorie. The alcohol by volume (ABV) of a beer significantly contributes to its calorie count, sitting between carbohydrates and fats in terms of calorie density. So, if calorie reduction is your goal, it's wise to scrutinize the labels.
Interestingly, not all beers labeled "low carb" are the only options for those seeking reduced carbohydrate content. Several traditional beer styles, such as Belgian-style farmhouse ales, saisons, and wild ferment ales, naturally contain lower levels of residual sugars (dextrins). This natural characteristic stems from yeast strains used in their brewing process, which are highly efficient at consuming available sugars.
On the flip side, malt-driven, sweeter beers like milk stouts and Baltic porters, as well as many hazy IPAs with added wheat and oats, tend to have higher carbohydrate levels.
Low Carb Pale Ales
Modern low carb beers offer a delightful surprise – they are bursting with flavor. Brewers utilize a special enzyme naturally found in malt to ferment out any remaining sugars, resulting in several key characteristics. First, these beers have a lighter mouthfeel due to the absence of residual sugar, often making them feel light-bodied. Second, low carb beers finish exceptionally dry when compared to their conventional counterparts.
Low carb pale ales and IPAs are particularly noteworthy for their flavor profiles. Extra hop additions contribute to mouthfeel through hop oils and introduce added flavor, while fruity varieties can impart a perception of sweetness that compensates for the absence of sugar.
Low Carb Lager & Pilsner
Lagers, renowned for their dryness and relatively low carbohydrate content, present a challenge for brewers. Balancing flavor while reducing carbs is a fine line to tread. Some breweries, like Urbanaut with their Miami Brut Lager, have excelled in this domain.
Established breweries specializing in lagers have also honed this craft. The primary challenge lies in avoiding a "soda water" taste, which occurs when carbonation levels are excessively high. Carbonation produces carbonic acid, responsible for the soda water taste. In lagers, where hoppy flavors are less pronounced, excessive carbonation can dominate the flavor profile unless the brewer skillfully moderates it in proportion to other flavor elements.
Conclusion
In New Zealand, the world of beer has undergone a transformation to cater to various dietary needs and preferences. For those seeking gluten-free options, the journey has seen remarkable progress, with breweries like Kereru and Scotts Brewing Co. leading the way in crafting flavorful, gluten-free brews. In a similar vein, low carb beers have emerged as a popular choice, reflecting the shifting dynamics of health-conscious consumers. From crisp pale ales to refreshing lagers and pilsners, the options are as diverse as the landscapes of New Zealand itself.